Quick Links
Skip to main content
Drexel R-IV School District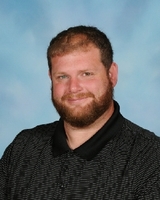 Sam Oram
Technology Director
I have been a technology educator since 2010. Five of those years were in a computer science and literacy classroom. In 2015, I taught a publications/communication tech class, foundations of technology concepts class, and a design and problem-solving class.

In 2016, I became a PLTW Gateway to Technology certified and taught Design and Modeling & Automation and Robotics to 8th graders.
As of July of 2017, I became the Technology Director for Drexel R-IV School District.

I have my Baccalaureate Degree in Technology Education and my Master's Degree in Educational Technology.